Meet Our Team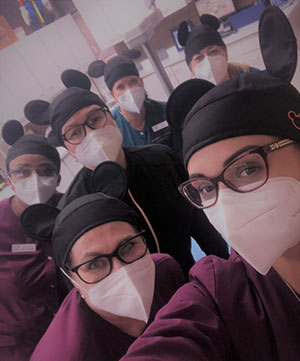 Our friendly, dedicated, and energetic team is committed to working with you and your family to create a positive experience every time you visit our practice.
We welcome you with warm smiles to our practice!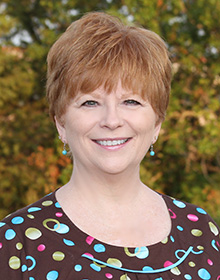 Vickie
Appointment Coordinator
I am one of our friendly front desk faces and am often the first smile you'll see when coming to the office. I am here to answer any question you may have and schedule your child's future appointments. I have had the pleasure of working here for the past 30 years, and in that time, I've seen a lot of children grow up. The best part is seeing a former patient bring in their own children because of the positive experience we gave them when they were young. I was born and raised in Baytown. I am a widow with two grown children, four grandchildren, and one great granddaughter. I love arts and crafts and go to Fredericksburg as often as possible.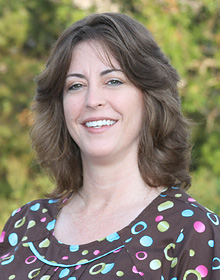 Lisa
Office Manager
I joined this practice in 1985 during my senior year of high school. Working here for so long has enabled me to help many of our patients understand their treatment plans and the importance of good dental health. It is so much fun to see our young patients grow up to be healthy young adults with beautiful smiles and bring in their babies. My husband, Shawn, and I met in high school and have been married since 1988. We have two grown children, a son-in-law, a daughter-in-law and three grandsons. My only baby at home is my dog Daisy.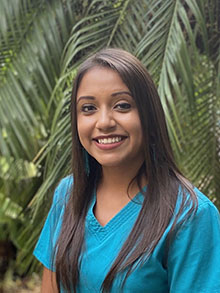 Michelle
Treatment Plan Coordinator
I have been working in the dental field for 8 years. I recently joined Dr. Vega's team in August 2020. I love helping all the ladies in the office and enjoy helping our patients understand their treatment plans, insurance and finances. I have enjoyed and learned so much working in this field and look forward to my future here at Children's Dentistry Of Baytown. I was born and raised in Chicago, Illinois, and move to Texas 17 years ago and I have to say it was the best decision my parents made. I enjoy crafting in my spare time and spending time with my family. My significant other is Patrick and I have one son and four stepchildren.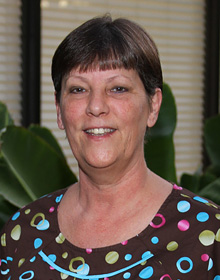 Sandra
Insurance Manager
My duties include all aspects of front office administration with special responsibilities connected to the processing, maintenance, and tracking of dental claims. I assist parents in understanding their insurance benefits and claims, and help them to get the most out of the benefits they are entitled to. We are all supportive and understanding of our patients' needs and want each child to get the dental care they deserve. I am a Navy veteran, one of eight children, and enjoy working in the medical/dental atmosphere. I love all kinds of art and enjoy doing art and sewing projects for friends, family, and the office. I also enjoy football, motorcycling, camping, and getting involved with church activities.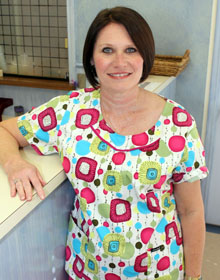 Robyn
Registered Dental Assistant
I worked in the legal field for 15 years before deciding on a career change. I enrolled in a dental assistant course at Lee College and became a registered dental assistant in 2011. I started working at Children's Dentistry of Baytown in June of 2012 and worked mainly in the front office. Now days I work in the back office as a Registered Dental Assistant. I was born and raised in Baytown. My husband Dean and I have been married since 1985. We have three daughters: Lauren, Rachel and Shelby, and one grandson. In my free time I love to read, watching movies and spending time with my family.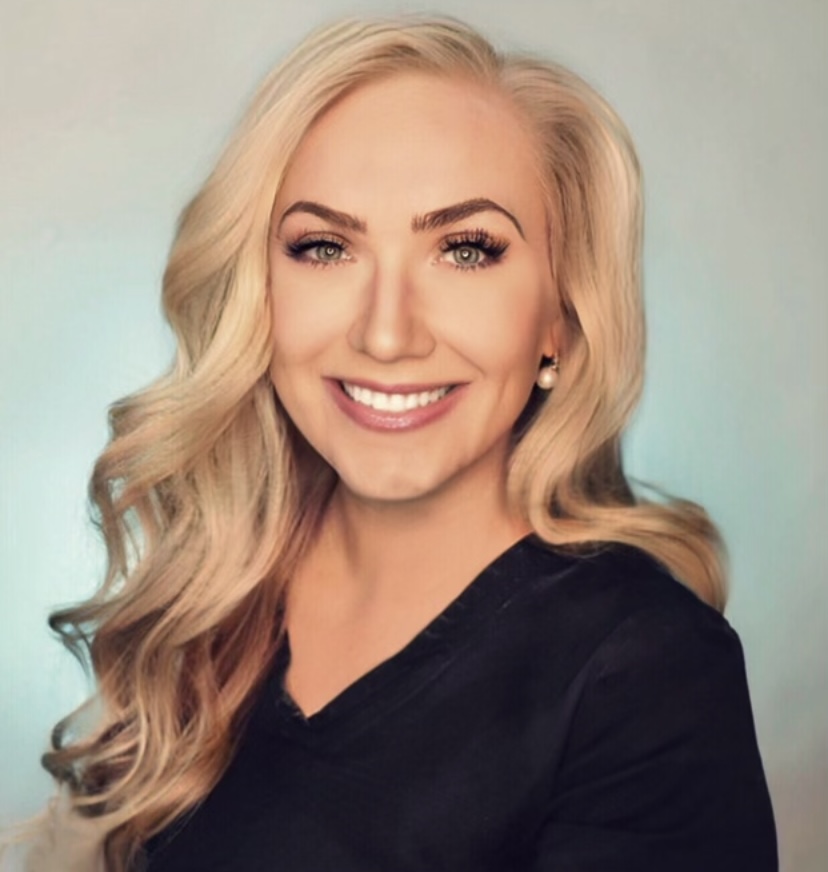 Alexandra
Registered Dental Assistant
As one of our assistants, I help our doctors and the rest of our team with patient care, from assisting with sedation and taking diagnostic X-rays to giving instructions to parents. My love for children makes my job enjoyable, and my years spent working in a pediatric office have been my favorite. I enjoy helping children and parents understand the various aspects of dental health. I am enthusiastic about working with children and will help make your child's dental experience an enjoyable one.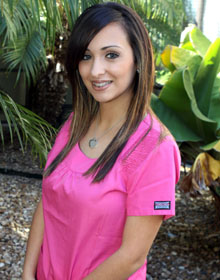 Diana
Registered Dental Assistant
As a dental assistant, I am responsible for assisting our doctors, taking X-rays and making our patients comfortable during treatment. I started working in the dental field in 2010. My favorite thing about working for a pediatric dentist is the interaction with the kids. They bring a smile to my face everyday. I am married and have one daughter & a son, who keeps me very busy.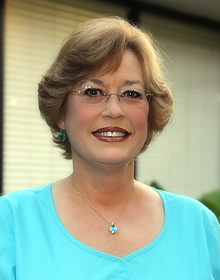 Julie
Registered Dental Hygienist
I have been a hygienist, working in all aspects of dentistry, for over 39 years. I enjoy practicing pediatric dental hygiene because of the wonderful children I get to see every day while providing them with preventive care and education on good dental health. I want each patient I meet to leave the office happy and smiling because of the experience they've had in our office. It is so much fun to make the kids laugh, especially when I tickle their teeth! I was married for 35 years to Paul Archie, he was a dentist in Baytown and is missed very much. I am proud that we raised a lovely daughter Jessica, who is currently in college.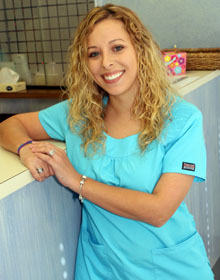 Heather
Registered Dental Hygienist
I am a Registered Dental Hygienist. I clean the teeth, making them all bright and shiny and teach the children how to keep them that way. I have wanted to work in the dental field since the age of three, when I would go around and count my family's teeth while making little charts for each of them. I am truly living my dream. I grew up in Highlands and have been a patient here since the age of one. I graduated from University of Texas School of Dentistry in May of 2012. I was then married in August 2012 to Quinten Carroll and we have a cute Chorkie named Hedwig a lab named Luna, and now we have two wonderful baby boy's.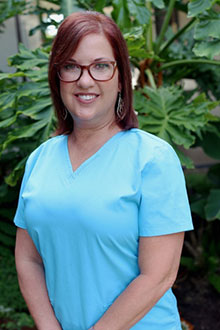 Angela
Registered Dental Hygienist
I have been working in the Dental field for 29 years. I have been a Dental Hygienist for 22 years and have been in Atlanta for the past 20 years with the same company servicing children all across Georgia. I went to Lamar University and graduated in 1995. I am from Houston, Tx and have had the privilege to fill in at Dr. Vega's office over the years, when I would come home to visit my family. I just recently moved back to Texas and I am blessed to have a full time position with the best Dentist and staff that I have encountered in my career, the children are very gently cared for and I look forward to the future of enhancing the smiles of our wonderful patients. I am married and have a Morkie dog names Sophie. I enjoy spending as much time as I can with my family.