Welcome to Children's Dentistry of Baytown
The dental experience of a young child can determine their outlook on dentistry and taking care of their teeth for their lifetime. At Children's Dentistry of Baytown, we are committed to helping your little one grow up with a healthy, happy smile. Our pediatric dental expert, Dr. Anabel Vega, along with her friendly, patient staff, have specialized training in the unique needs of children and want each child to have a positive dental experience that they'll remember for the rest of their lives.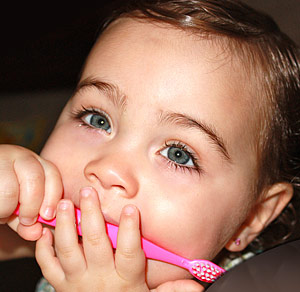 The dental services we provide center on treatment for children, adolescents, and patients with special health needs. We offer comprehensive dentistry ranging from preventive services to restorative and cosmetic care. Because we begin seeing our patients at a very young age, we emphasize prevention, with a goal of encouraging the development of good oral habits.
In addition to a wide range of dental treatments, we also offer various options to help patients manage their anxiety toward their dental care, including:
Nitrous oxide
Conscious sedation
IV sedation
The team at Children's Dentistry of Baytown works together to give you and your child a positive dental experience. Our main focus is taking excellent care of your child, keeping open communication with you, the parent, and striving to ensure efficiency without sacrificing quality. Contact our Baytown office today to schedule an appointment for your child and learn about all the ways we can help them grow up smiling!
Serving Baytown, Crosby, Dayton, Liberty, Houston TX (Texas) - Dr. Anabel Vega is your pediatric dentists, offering dental care for children and teens.